The POY Latam's mission over the past twelve years has been to highlight the work of journalists and photographic artists in Ibero-America. We believe in the importance of documentary photography and its commitment to the stories it tells, and that is why we have retained some of the most relevant categories for today's times. We believe that photography expresses itself more deeply in longer essays. For that reason we have restructured the categories and created new ones in relation to contemporary narratives.
Gael Almeida
Moderator
She is the Executive Director for Latin America at National Geographic Society, where she is in charge of supporting Latin American researchers, conservationists, educators and storytellers who receive funding from National Geographic Society to carry out their projects, and to generate collaborations that can trigger long-term changes in the region. She also works with the different teams so that the projects funded in Latin America have a space in the different communication platforms and thus generate greater impact and dissemination of the work they do. Gael has experience in coordinating conservation initiatives, collective impact and working with interdisciplinary groups, as well as developing funding and communication strategies for projects.
Luján Agusti
She is a visual storyteller based in Tierra del Fuego (Argentina). She is a National Geographic Explorer. Through her work she explores themes related to environmental and gender issues, with special attention to the Latin American territory. Photography is her main language, but she incorporates other disciplines such as collage, painting and alternative processes to reflect on the limits of documentary practice. His work has received multiple awards, being published by internationally renowned media, and has been exhibited in different parts of the world. Luján is part of Canelo Estudio, and belongs to Prime Collective and Ruda Colectiva.
Daniel Caselli
Montevideo, 1952. Refugee in Geneva, Switzerland in the early 70's, he works as a graphic designer and photographer for several international organizations such as the UN, World Health Organization, World Labor Organization, etc. In 1982, trying to return to Latin America from exile, he made his first commissioned photo reportages in Mexico and later in Nicaragua, where he worked until 1986 for the French photographic agency Sipa Press, for the Ministry of Education and as photo director of Agencia Nueva Nicaragua. He participates in Popular Education projects in Nicaragua, France and Canada in the area of photography and popular communication. In 1986, upon his return to Uruguay, he joined the Prisma agency, covering Brazil, Paraguay, Nicaragua and Uruguay. Between 1992 and 1999 he produced in Bolivia great coverage of humble agrarian sectors and microenterprises, and in Neuquén, Argentina on the Mapuches. In 2004, in Cuba, he made commissioned photo-reportages of agricultural areas, national health and micro-enterprises. He works as photo editor and photographer at the Latin America and Caribbean desk of Agence France-Presse (AFP) based in Montevideo, between 1999 and 2016. He has exhibited in Argentina, Bolivia, Canada, Cuba, the United States, France, Switzerland and Uruguay, and as a freelance photographer has published several books and in various international and national media.
Since November 2016 he has been in professional retirement to take on new personal projects in the field of documentary photography and reportage, mainly on the east coast of the Uruguayan Atlantic.
Veronica Sanchis Bencomo
She is a Venezuelan-Spanish photographer and editor based in New York. Her images have appeared in different international media such as; AFP, Bloomberg, Le Monde, Fortune, Monocle and Nature among others.
Verónica Sanchis is a Venezuelan-Spanish photographer and editor based in New York. Her images have appeared in different international media such as; AFP, Bloomberg, Le Monde, Fortune, Monocle and Nature among others.
In 2015, Verónica founded Foto Féminas, an online platform to promote the work of women photographers from Latin America and the Caribbean. To this end, she has organized and produced photographic exhibitions in Argentina, China, Guatemala, Peru, Chile and Mexico. In 2016, it launched the Foto Féminas library, which was created to continue its mission to celebrate and archive the work of Latin American women photographers. The mobile library has been shown and exhibited in different art institutions and festivals in Hong Kong, Taiwan and Singapore.
Rosely Nakagawa
Graduated as an architect from the School of Architecture of the University of São Paulo. Created the first photography gallery in São Paulo, Galeria FOTOPTICA with Thomaz Farkas in 1979. She coordinated Casa da Fotografia FUJI from 1996 to 2004, was curator of Fnac galleries from 2004 to 2010.
As an independent curator, she has curated exhibitions and editions of photography books by Brazilian and foreign photographers, in major museums and cultural centers in Brazil, such as MASP, MAC, Pinacoteca de São Paulo, Pinacoteca do Ceará, Museu da Imagem e do Som do Ceará, Museu da Cultura Cearense. He has curated photography exhibitions at the Guggenheim Soho_NY, PS1 Moma, Centre For Fine Arts Bozar Bruessels, Casa de La Image Mexico DF, CDF_Montevideo and Centro de Arte Contemporanea da Fundação Calouste Gulbenkian.
Olmo Calvo Rodríguez
Santander 1982
Freelance photographer based in Madrid.
He develops his work in Spain and other countries around the world, both on assignment and on his own initiative.
In recent years he has covered Spain, Argentina, Bolivia, Paraguay, Iraq, Bangladesh, Niger, Morocco, Greece, Macedonia, Serbia, Hungary, the Central Mediterranean and Ukraine, focusing on the violation of human rights.
His photographs have been awarded and selected in different international competitions; Luis Valtueña International Humanitarian Photography Award, ABC International Journalism Award, Pictures of the Year, Pictures of the Year Latam, National Press Photographers Association.
Open Categories
Photojournalism has changed significantly in recent years. Many visual creators move freely between art and journalism, and the rigid rules of the past have expanded to accept real or digital settings that are conceptually justified. The open categories of POY Latam allow a greater degree of creative freedom and the presentation of images that go beyond the traditional canons of documentary photography. The idea is to tell stories that help us question who we are and where we are going.
Tiago Santana
Moderator
Photographer and editor, he has been working since 1989 developing essays in Brazil and Latin America. In 1994 he received the Bolsa Vitae de Artes with the project Bendito, a book published in 2000; and the Marc Ferrez Photography Award in 1995. In 2007 he won the Conrado Wessel Award for Photographic Essay and the APCA Award – Paulista Association of Art Critics for his essay O Chão de Graciliano. In 2010 he received the Porto Seguro Brasil Photography Award. In 2011 he published his work Sertão in the French collection Photo Poche. In 2014 he published the book Céu de Luiz. He is artistic director of Fotofestival SOLAR and founder of Tempo d'Imagem publishing house in Fortaleza, Ceará.
Maíra Gamarra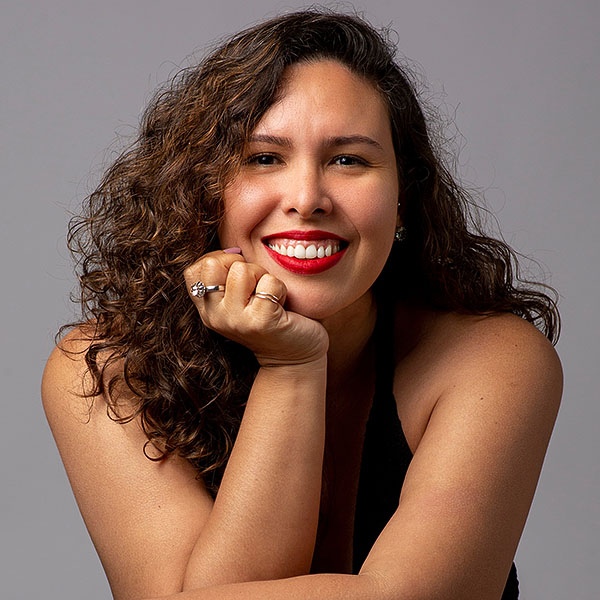 Brazil / Bolivia. Photographer, curator, cultural manager, teacher and researcher. Creator and director of Mira Latina Lab. and Mira Latina Residency, a laboratory dedicated to Latin American photography that discusses the image from a critical, political and anti-colonial perspective, where she develops research, exchanges and accompaniment of projects in order to promote dialogue between Latin American photographers. She specializes in the development, management and assembly of projects, events and art exhibitions. Co-creator of 7Fotografía, one of the first photographic collectives formed by women in Brazil (2010) and the Mesa7 Festival (5 editions). She is coordinator of the platform Redlafoto, of the Centro de Fotografía de Montevideo in Uruguay; professor in the MBA Visual Culture: Photography & Latin American Art (Unicap) and in the Graduate Program in Photography and Art at Senac São Paulo, she is one of the coordinators of the Grupo de Estudios Imágenes y Feminismos – GIF (Images and Feminisms Study Group). She has been curator of important festivals such as I Festival de Fotógrafas Latinoamericanas, 10o Festival de Fotografia de Tiradentes, San José Foto 2023.
Nelson Garrido
Venezuela. National Prize of Plastic Arts 1991.
Studied in Italy, France and Chile and studied photography in the workshop of the artist Carlos Cruz Diez, in Paris, in 1966-67. Founder of the NGO Nelson Garrido, a cultural project that operated for 20 years in Caracas, Venezuela.
Garrido has created in his artistic work an iconographic language that blends religion, sex, humor and popular imagery. He has participated in countless solo and group exhibitions around the world. He is editor for Venezuela of the South American Photography Magazine "Sueños de la Razón" and has given countless workshops in Venezuela and abroad.
Ângela Berlinde
Ângela (A.k.a Berlinde) is an artist, curator and teacher born in Porto in 1975. She holds a post-doctorate from the School of Fine Arts of the Federal University of Rio de Janeiro, a PhD in Visual Communication from the University of Minho in Portugal and a Master's degree in Digital Photography from the School of Arts in Utrecht-Netherlands. She is co-founder of the International Photography Festival "Encontros da Imagem" and has worked as Artistic Director. She has been an independent curator at international festivals and exhibitions, including the Beijing Biennial of Photography, the Korea International Photography Festival and GoaPhoto in India. She is a consultant for international awards and actively participates in juries and portfolio reviews. She is a member of the Oracle curatorial association and the curatorial board of the Museum of Photography in Fortaleza, Brazil. She is a researcher and adjunct professor at the Lusófona University of Humanities and Technologies, ULHT in Lisbon, and works in the field of research on hybrid forms of photography. She is also co-founder of the Digital Atlas of Photobooks in Portugal, a platform dedicated to reflection and critical thinking around visualities around Photobooks. She lives between Portugal and Brazil.
Koral Carballo
(Poza Rica, Veracruz, Mexico, 1987) is an Afro-Mexican photojournalist, documentary photographer and visual artist. Her practice investigates new visual representations of issues that intersect in the contemporary/personal/historical context such as drug war violence and postcolonial identity de-construction.
Her work has received the Catchlight Global Fellow, National Geographic Society Grant, POY LATAM's Nuestra Mirada second place award, the Woman Photograph and Getty Images Grant, the Open Society Foundations Moving Walls 25 Fellowship, and he received first place in the portfolio review of the Coloquio Latinoamericano de Fotografía (2017).
He founded together with a group of Veracruz photojournalists in 2014 the Mirar Distinto International Festival of Journalistic and Documentary Photography in Mexico.
Collaborates with the Ruda Collective.
Jorge Panchoaga
Jorge Panchoaga, Popayán, Colombia. He is a photographer, his work focuses on the way in which oral memory constitutes a fundamental part of our perception of reality and how this memory conjugates a foundational correlation with imagination, thus configuring an important part of the way we make sense of life, the places we inhabit and the way we remember them. He has won several awards and grants such as SMArt Sustainable Mountain, Switzerland. Creation grant for artists with intermediate trajectory from the Colombian Ministry of Culture. He has received different distinctions in various categories of Poy Latam in the years 2017 (1) and 2019 (4); winner of the Emerging Talent Award of Lens Culture 2016; l Ibero-American Photography Award NEXOFOTO, Spain; the IX National Colombo-Swiss Photography Award of the Ministry of Culture of Colombia. His cinematographic work has been awarded in Bogoshorts 2021 in the category of best direction of photography and best experimental short film. He is the author of several photobooks, Dulce y Salada (2019) Savage (2018), Co-author of OMEN (2021). He has published with media such as National Geographic, The New York Times, El País of Spain, Süddeutsche Zeitun, among others. Jorge is currently an explorer for National Geographic Society, co-founder of VIST Projects and X Photographer for Fujifilm.
Jury Photobooks
The photobook category will be judged in person on the morning of May 28, 2023.
Jury
Pablo Corral Vega
Pablo Corral Vega is an Ecuadorian photojournalist, lawyer, writer, artist and cultural manager who has published his work in National Geographic, National Geographic Traveler, Smithsonian, New York Times Sunday Magazine, Audubon, Geo magazines in France, Germany, Spain and Russia, and other international publications. He has been a juror for Pictures of the Year International and World Press Photo, the two most important photography competitions in the world. He was a Nieman Fellow at Harvard University. He was the founder and is the director of the POY Latam photography contest, the largest in Ibero-America. He is the editor-in-chief of POY Latam magazine, a space that seeks to bring art and literature closer to journalism, and was the curator of the New York Times series Postcards from the Coronavirus.
Yinna Paola Higuera Bernal
Photographer, educator, manager and editor. Her mission, as an artist and professional, is to use photography as a social, cultural and educational tool for transformation, linking the individual and the collective. Manager of management and human development at the University of Rosario, specialist in NGO management at the Complutense University of Madrid, Master in Photography and Latin American Society at the University of the Arts. Her work has been developed around the development of public-private strategies for the promotion of social projects with an educational and artistic approach in Latin America. Co-founder of the Foundation for Educational and Pedagogical Development EDP, the Latin American Center for Educational and Scientific Action CLAEC and the Photographic Collective SolipsisArt, director of Catarsis Editorial, current president of the Association of Ecuadorian Photographers.
Julieta Escardó
Photographer, editor, teacher and cultural manager.
She is co-director of Editorial La Luminosa. She is part of the editorial team of Sueño de La Razón magazine and works on editorial projects for different institutions. In 2016 she founded TURMA, a platform for education and dissemination of Latin American visual culture. In 2002 he created FELIFA, the first photobook fair in our region. She has been dedicated to teaching for 25 years. As a curator, she has held solo and group exhibitions. Her work is part of the National Museum of Fine Arts Collection and private collections. She participates as a juror in awards and calls for entries.
Yolanda Escobar Jiménez
Mexican documentary photographer based in Ecuador. She takes her documentary work to the field of social issues, travels and portraits. She has published in various media including Smithsonian Journeys (USA), Vanity Fair on Travel (UK), HuffPost (USA), NPR (USA), and books such as Rastros del futuro for Facebook. Yolanda is editor and photographer for Everyday Latin America, a community of photographers on Instagram that presents an authentic, everyday look at the region; she is also a member of the Advisory Board of The Everyday Projects, a global community of photographers committed to using images to combat stereotypical perceptions. She has been a juror for the Nikon Photo Contest (2023) POYLatam (2019) and Photojournalism for Peace "Juan Antonio Serrano" (2017) awards. She was Director of Culture at Espacio Público de Quito, one of her responsibilities was the editorial coordination of titles of the Quito 40 collection and some public calls, among others. She currently practices photography independently doing assignments for national and international media and non-governmental organizations, as well as personal projects.
Francisco Valdivieso
Founder and Manager of Imprenta Mariscal cía ltda. 1973.
President of Conlatingraf 1989-1991.
Graphic Leader of the Americas, 1992.